InterDC has a carrier neutral policy, meaning that every telecom, carrier or network provider is welcome in our datacenters.
Thereby our datacenters is connected via 2+ geographic redundant fibers, these fibers connects InterDC to Equinix Enschede, Previder PDC2 (Hengelo), Dusseldorf and Amsterdam. From these locations we can provide multiple connections between them. We can also provide a connection to AMS-IX, NL-IX and ND-IX internet exchanges.
It is possible to connect to the local providers directly located in our datacenters. In case of wanting to connect to another provider which is not located at our site, we can deliver a private connection to the site where your provider is located.
Available networks
The following companies are situated in our datacenters and have a 'network' status.
---
Breedband Nederland
With many providers you are a number as a customer and the service is not inspiring. That is why we started the provider where we ourselves would like to be a customer. At Breedband Netherlands we are passionate about what we do. We always go to the extreme for our customers and we don't give up when things get complicated.
---
Bright Access

Bright Access staat voor een probleemloos en betrouwbaar glasvezelnetwerk voor bedrijven. Het is onze missie om glasvezel letterlijk en figuurlijk binnen het bereik te brengen van het MKB. Wij vinden dat een glasvezelaansluiting een nutsvoorziening is, net zo onontbeerlijk als een water- of elektriciteitsaansluiting.
---
---
Eurofiber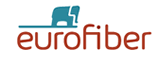 Eurofiber is an independent and specialist in providing fiber-based connections.
---
InterRacks

InterRacks is an Internet Service Provider with a high quality network at multiple locations. InterRacks delivers IP transit and IP space for internet connections. InterRacks also provides colocation space.
---
---
Intouch

InTouch Software Defined Network (SDN), converged infrastructures and WIFI services help IT to meet the business requirements.
InTouch operates a diverse array of network infrastructures for which it became finalist at the Cisco Live! Innovation Awards as Cisco Most Innovative SP Service Offering Project of the year 2010.
---
NDIX

NDIX is a platform for broadband infrastructure and IT services. NDIX has several functions:
Digital marketplace, Internet Exchange, Platform for broadband interconnections and Platform for knowledge transfer
---
---
Tele2
Tele2 is a European telecommunications operator headquartered in the Kista Science City, Stockholm, Sweden. It is a major telephone operator in the Nordic and Baltic countries and an alternative provider in many others, with about 17 million customers in 8 countries.
---
TReNT

TReNT Glasvezel is uniek door haar eigen glasvezelnetwerk in Oost Nederland. Inmiddels reikt dit netwerk over een groot gedeelte van de provincies Gelderland en Overijssel.
---
---
Ziggo

Ziggo is the largest cable operator in the Netherlands, providing digital cable television, Internet, and telephone service to both residential and commercial customers.
---
Internet exchanges
InterDC is connected to the following internet exchanges: